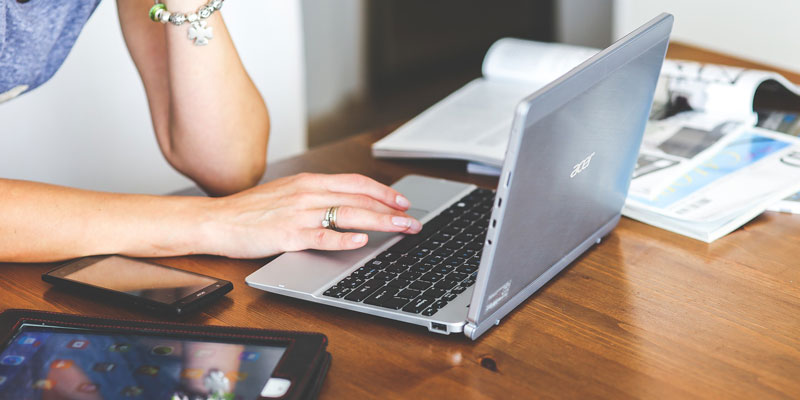 COVID-19 Economic Recovery Series: Edwards Mitacs research intern develops process improvement for employee onboarding and orientation
Joelena Leader

The Edwards School of Business (Edwards), in partnership with Mitacs, a national not-for-profit organization that supports research and training programs across Canada, launched the Mitacs Business Strategy Internship (BSI) program over the summer/fall of 2020. The partnership with Mitacs provides Edwards students with opportunities to apply business concepts and theories learned in the classroom to real-world settings that will enable businesses to address challenges arising during the COVID-19 pandemic. Drawing on their business knowledge, student interns analyzed the challenges faced by organizations to develop strategies, enhance business capacity, and find creative solutions.
Paige Andrusiak, a third year Edwards student majoring in Human Resources (HR), is currently undertaking an internship with FFUN Group in the automotive division working on process improvement to create better employee onboarding, orientation, and employment experiences. Andrusiak is working on multiple projects including the redesign of presentations, conducting benefits audits, and assessing different ways to attract and retain top talent.
The internship experience has exposed Andrusiak to a variety of HR functions while providing additional opportunities to build on and further develop skills in the HR profession.
"I have been tasked with multiple audits, which has improved my Excel and analytical skills immensely," said Andrusiak.
According to Andrusiak, one of the greatest highlights of her internship has been hands on learning.  
"I learn something new every day, and my team at FFUN Group is so helpful and always welcomes questions," shared Andrusiak. "I have learned a lot about recruitment, employee orientation, onboarding/offboarding, benefits, audits, and so much more. It has helped so much in my professional development and solidified that Human Resources is the right career path for me."
FFUN Group is an automotive group with dealerships across Saskatchewan, Alberta and Ontario. The company was significantly impacted by the COVID-19 pandemic where business had slowed dramatically with a high level of temporary layoffs.
"Thankfully, with restrictions lifting gradually, they have been able to re-employee most employees, and that continues to be a main focus," said Andrusiak.
The company was finding the day-to-day work had overshadowed their ability to attend to projects that would be pivotal to the success of their department and organization. The internship program has allowed FFUN Group to dedicate a student intern to assist with those projects.
"This in turn helps the Saskatchewan business community because FFUN Group employs around 400 people in Saskatchewan, which is amazing," shared Andrusiak. "I have gained invaluable hands-on skills that I couldn't learn in the classroom alone, and I will take these skills with me wherever I go in my career."
To students considering an opportunity with the Mitacs BSI program, Paige encourages students to participate.
"It is amazing to gain hands on experience and get your foot in the door," said Andrusiak. "It is also so rewarding to see that your efforts truly make a difference for the company you are paired with, especially now with what is going on in the world, that positivity is so inspiring to see."
Read more about how to apply for the internship here.
---