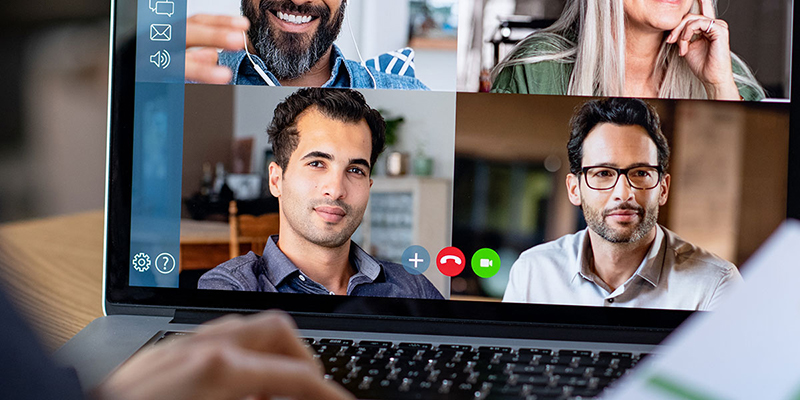 COVID-19 economic recovery: Nation building through developing business professionals, research, and business capacity
Joelena Leader

Over the summer of 2020, the Edwards School of Business (Edwards) partnered with Mitacs, a national not-for-profit organization that supports research and training programs across Canada, to deliver the Mitacs Business Strategy Internship (Mitacs BSI) program.  
As one of the first business schools nationwide to take on the Mitacs BSI initiative, Edwards is proud to support Canadian businesses in adapting to the new economic realities and strengthen collaborations between industry, non-profit organizations, and our University community. 
At present, our partnership has resulted in opportunities for 28 business students (current and recent graduates) to engage with the local business community aimed to enhance their business capacity during COVID-19.  
Students who secured an internship position received a $10,000 stipend supported by the Edwards School of Business and the partner organization, each contributing $2,500, and matched by Mitacs contributing an additional $5,000. The program not only benefits students in a time of financial need by providing real world experience, but also assists businesses facing new challenges under pandemic conditions by leveraging the research skills and business knowledge of our students.  
"The Mitacs internships build connections among our students, industry partners and our faculty," said Dr. Marjorie Delbaere (PhD), associate dean, research and faculty relations, Edwards School of Business. "Students use the knowledge acquired during their courses at Edwards to analyze the challenges faced by organizations and look for creative solutions." 
The partnership with Mitacs provides Edwards students with opportunities to apply business concepts and theories in real-world settings that will enable businesses to address problems at a crucial time. Guided by faculty members, the interns and partner organizations have also benefitted from the latest developments in Edwards faculty's research fields.  
Each internship was designed to analyze opportunities and provide strategic support to help organizations adapt and grow their business during the COVID-19 pandemic – addressing business problems related to marketing, operations, finance, accounting, or any other business field.  
"While the COVID-19 era presents additional complexities, the Mitacs internships can be an opportunity to enable businesses to succeed," said Dr. Joelena Leader (PhD), research facilitator, Edwards School of Business. "Applying theory and research skills learned in the classroom to a real-world situation supports business in scaling up their operations for pandemic conditions."  
With the guidance of partner organizations and academic supervisors, Edwards students are supporting businesses through applied research and business skills, problem solving and innovative thinking to make a difference.  
Here is a glimpse of some of the exciting projects underway: 
Taryn 

Leason

, 

current 

Edwards student completing her 

degree in 

Human Resources 

is

 interning

 with 4-H

 

Saskatchewan 

to assist with 

moderniz

ing

 

their 

information management systems

.

 

 

M

arketing 

graduate 

Jenna Kachur

 

is collaborating with Dress for Success 

on projects to better serve women in the community.

 

 
"Our province has overcome previous economic challenges through concerted effort and an unwavering work ethic," said Dr. Keith Willoughby (PhD), dean, Edwards School of Business. "Recovery from the pandemic impacts will be enabled by supportive, collaborative approaches. We are proud to engage with the local business community through faculty research and student internships like the Mitacs BSI initiative." 
Over the next 6 months, we will be checking in with businesses and our Edwards student interns to learn how they are adapting and shaping the landscape of business operations during the pandemic. 
The Edwards pilot project has also paved the way for a second round of recruitment for employer partners and students slated for early November from across the University of Saskatchewan. Watch for more information about eligibility requirements and the application process. 
---