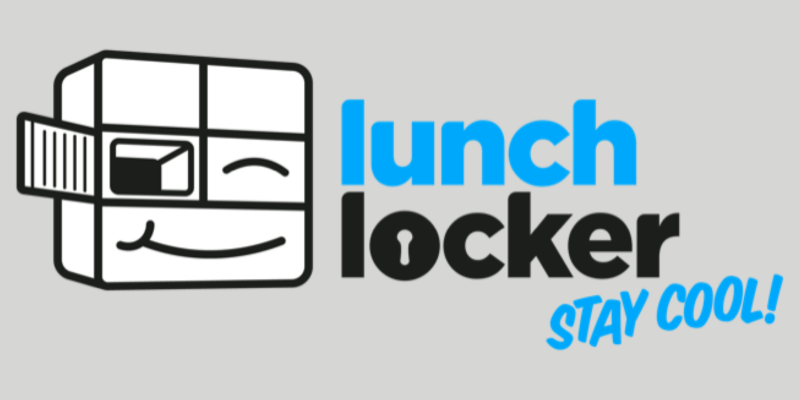 Current Edwards Student Launching New Subsidiary of Cubbi called LunchLocker
Trey Pernitsky is launching a new subsidiary of Cubbi. We talked to Trey about the new company and how he manages to balance his academics, athletics and LunchLocker.
Maya Gauthier

Comm 447 has been a class dedicated to showing the prosperity of entrepreneurship at Edwards. One of the many successful businesses to come out of this class is Cubbi. Cubbi is a food delivery service that offers short-term storage in what they refer to as pickup pods.
Recently, Cubbi announced a new subsidiary company known as LunchLocker. Many may wonder about the difference between these two companies as before the rebrand of Cubbi, they seemed to offer similar attributes.
Edwards sat down with the CEO of LunchLocker and current student at Edwards, Trey Pernitsky, to discuss this new company and how he manages to fit this new role into his already busy life.
The first question that we asked Trey was the most important in understanding this new subsidiary; what is the difference between Cubbi and LunchLocker? Trey explained it as this; "we view Cubbi as a hotel. It's like a one-night stay. You book a meal to the fridge and that's your pod for that day." LunchLocker differs as it is viewed as a long-term storage system without the capacity for meal delivery. LunchLocker is a subscription-based service with a monthly payment plan. Cubbi offers meal delivery to their fridges without the long-term storage option.
Trey started working for Cubbi in 2020 as a student intern. Since then, Trey has utilized the Mitacs Business Strategy Internship and has stayed on as a Customer Success Specialist. He works full-time during the summer and part-time during the school year.
This year, Cubbi's Founder and CEO, Dawson Norrish, named Trey the CEO of LunchLocker. This will be Trey's new focus as Cubbi and LunchLocker expand. Trey started this project in mid-July of 2022 and has been working on it ever since. He's been working on the branding and app design to get LunchLocker up and running as soon as possible. Trey currently has one other employee but hopes to utilize student grants to build his team.
Before all of this, Trey is a student and an athlete on the Huskies Track and Field & Cross-Country team. Trey values his Edwards education and it's easy to see his dedication to the program. "From my three years of university, I can only remember missing one class," Trey explained.
The progression of Cubbi has gone hand in hand with Trey's education. Trey has taken many spring and summer classes in preparation to take on a bigger load at Cubbi. Time management will be a very important part of this year's endeavors. He plans on working on LunchLocker in the morning, going to his classes in the afternoon, then straight to track practice.
The Edwards School of Business is excited to watch the growth of this new company.
The spirit of entrepreneurship is inspiring, and we are proud to have students like Trey who depict these principles.
There will be two lunch lockers available in the student lounge, and they will have a booth set up at the welcome back BBQ.
If you are interested in working at LunchLocker or renting a locker at Edwards, email Trey at trey@lunchlocker.ca. Check out LunchLockers website here.
---