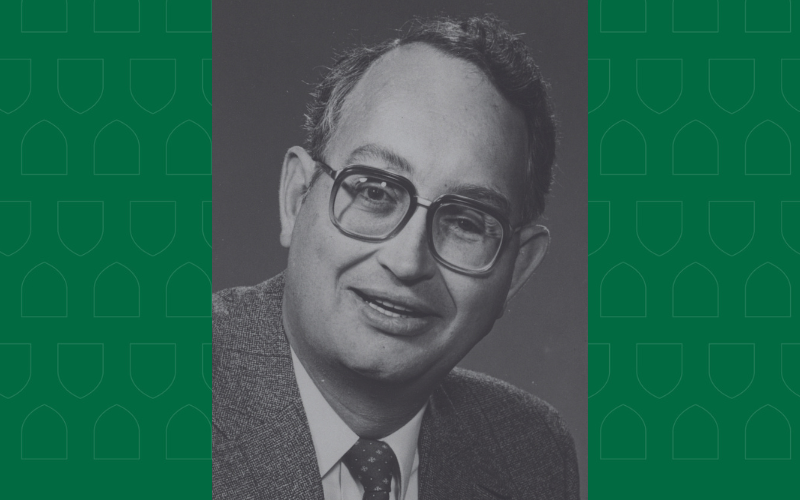 Former College of Commerce Dean P. Michael Maher has passed away
Natasha Katchuk

The Edwards School of Business is deeply saddened to share the news of the passing of Dr. P. Michael Maher, who was the Dean of the College of Commerce (now the Edwards School of Business).
Born and raised in North Battleford, SK, Dean Maher earned his Bachelor's in Chemical Engineering from the University of Saskatchewan, his MBA from the University of Western Ontario, and his Ph.D. from Northwestern University.
Maher joined the then College of Commerce as a faculty member and research coordinator in 1970. He was appointed Dean in 1976 and held the position for six years before moving to Calgary with his family. He went onto serve as the Dean of the Faculty of Management for 18 years at the University of Calgary.
Dean Maher impacted many lives during his time at both the University of Saskatchewan and later at the University of Calgary. During Maher's tenure as dean of the College of Commerce, faculty members noted his enthusiasm and entrepreneurial attitude. He sought to join forces with the business community to give faculty a profile that would compare favourably with North America's most outstanding business schools.
"I had the honor and pleasure of completing my doctoral program nearly three decades ago during Dean Maher's leadership at the University of Calgary," said current Edwards School of Business Dean Dr. Keith Willoughby. "He was an exceptionally talented leader who treated others with compassion and kindness. His strategic talent and outstanding contributions to the business world will be missed. Likewise, Dean Maher's tenure at the College of Commerce enabled an impact that continues to enrich our school."
Read more about Dean Maher and his legacy in his
obituary
.
---