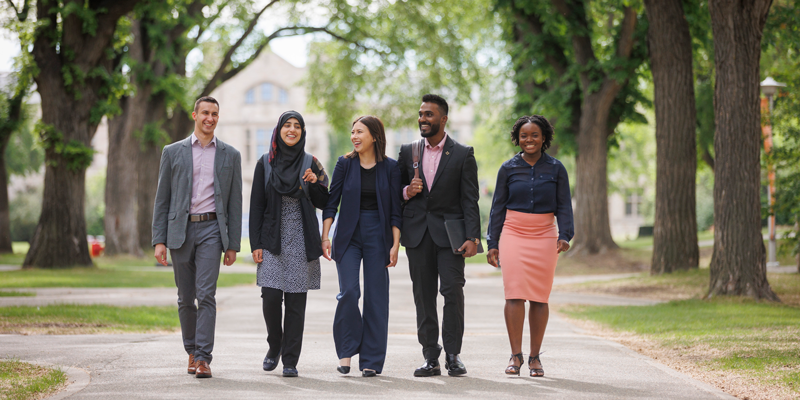 Welcome Back to Campus
For the first time in two years, Edwards will welcome back all students for in-person learning and activities.
On August 31, Edwards will host an in-person orientation, classes start on September 1st.
The excitement of back to school comes with many questions. It may be difficult to adjust to in-person activities after remote learning for two years,  Here are some commonly asked questions among the Edwards community to ensure you're ready for your first day.
Q: When is the first day of classes?
A: September 1st, 2022. 
Q: What day is orientation?
A: August 31st, 2022.
Q: Where do I go for orientation?
A: The Edwards Atrium (right when you walk in the building)
Q: What goes on at Orientation?
A: The day will start off with a presentation/welcome to the College that outlines need-to-know information. Following the presentation Edwards Business Students Society (EBSS) will take over with some fun and interactive activities geared at familiarizing you with important locations and introducing you to your peers, then students will be sent over to the bowl for the Campus Expo.
Q: I'm a second/third year and I have never been on campus, can I come to orientation?
A: Yes, absolutely!
Q: I don't know where any of my classes are, what do I do?
A: Edwards is offering find your class tours in the days prior to Orientation. Book a timeslot here. 
Q: Is there a welcome week in the bowl?
A: Yes, this is organized by the USSU.
Q: Do I need a Student ID Card
A: Yes! Student ID Cards are mandatory, and you will need it to write midterms and finals!
Q: How do I get a student card
A: You can order your student card online. Check out the link for steps on this process here. 
Q: How do I get my bus pass?
A: Bus passes are now online. For steps on the new bus pass procedure, check out the USSU Page.
Q: Who do I talk to about my classes?
A: One of the extremely helpful Edwards Academic Advisors. Book an appointment here.
Q: Where can I find a list of my completed classes?
A: This can be found in your folder report. 
Q: When can I apply for the Co-op program?
A: January 12th, 2023. Learn more about eligibility here.
Q: When do I apply for my major?
A: Major application is in January 2023!
Q: What if I don't get into my major of choice?
A: There is always the option to re-apply for your major the following year.
We look forward to welcoming everyone back in person this fall. If you have any more questions about back to campus, send us a message on Instagram or through email at undergrad@edwards.usask.ca.
---