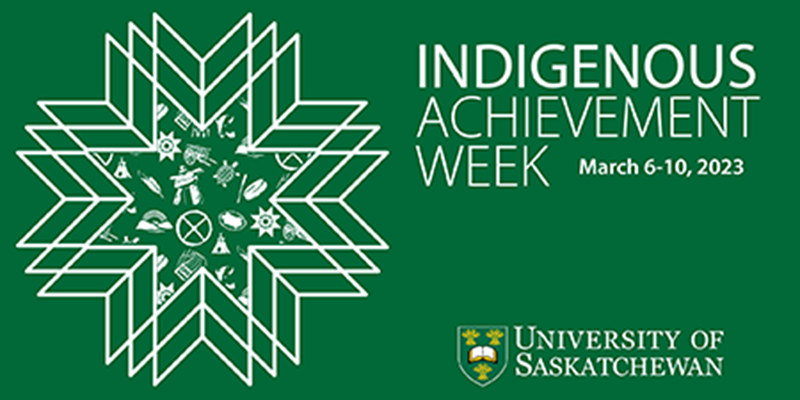 2023 Indigenous Achievement Recipients
Celebrating Indigenous Achievements in the Edwards School of Business
Indigenous Achievement Week is a very important and monumental time for the Edwards School of Business. During the annual event, we celebrate and acknowledge the achievements of our Metis, First Nations, and Inuit students, staff, and faculty. This year, Edwards recognized students for their contributions in Leadership, Resiliency, Community Engagement, and Academic Achievement.
The Edwards School of Business is pleased to recognize four students for the 2023 Indigenous Achievement Awards:
Resiliency:
Emerson John Bear (He/Him)
Peter Ballantyne Cree Nation (PBCN)
Emerson Bear is from Sandy Bay, Saskatchewan and is in his 3rd year majoring in Human Resources.  Being nominated by his peers for this award means a lot to Emerson as it shows how far he has come in his post-secondary education even after battling a life changing situation which still affects him today.  In March of 2020, Emerson was shot twice, one bullet was meant for his partner, in a random attack of being at the wrong place at the wrong time.  His partners first aid training kicked in and saved his life.  Emerson is still recovering from his injuries; however, he continues to attend school with a colostomy bag, overcoming many challenges, one being that of the uncontrollable flatulence of his bag.  Emerson is very determined to finish his university journey and obtain his B.Comm. degree so he can start making positive change in his northern community.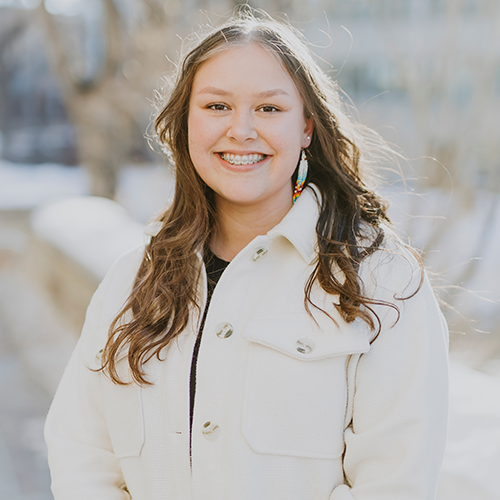 Leadership:
Marissa Charlotte Pilat (She/Her)
Lac La Ronge Indian Band
Marissa is a proud member of the Lac La Ronge Indian Band. She is currently a third-year marketing major at Edwards.  Marissa loves to be involved and is currently the Spokesperson Headperson for the IBSS and the Indigenous Initiatives Director for the EBSS! When she is not busy with classes, extracurricular activities, or work, you can find Marissa volunteering in her role as Social Media Content Creator for the Saskatoon Dog Rescue!
Community Engagement:
Jaedon Lee Cole Wolfe (He/Him)
Muskeg Lake Cree Nation
Jaedon is proud Muskeg Lake Cree Nation member and will graduate from the Edwards School of Business in June 2023 with a Finance major.  Jaedon was nominated for Community Engagement by his peers as he continually finds ways to engage with indigenous youth.  Jaedon is honoured to be recognized for his contributions to Indigenous economic development and for promoting Indigenous culture during his academics. Jaedon feels this award is an excellent achievement for the efforts and passion that go into his work, and it will continue to motivate him to give back in as much capacity as possible.
Academic Achievement:
Brielle Rae Perlett (She/Her)
Michef/Métis Nation of Saskatchewan
Brielle's family is from Fort Qu'Appelle; however, she was born in Saskatoon and raised throughout North America.  Brielle is in her final year of her B.Comm. degree majoring in accounting.  Brielle also completed the honours program at the Edwards School of Business and has been fortunate to pursue interesting and meaningful research as part of her degree.  Brielle takes pride in her work and hopes it will provide unique insight to judgement and decision making among public accounting firms.  Brielle would also like to express how extremely thankful she is for the opportunity to receive this award.
The Edwards School of Business would like to congratulate Emerson, Marissa, Jaedon, and Brielle on their exemplary behavior and hard work.
---