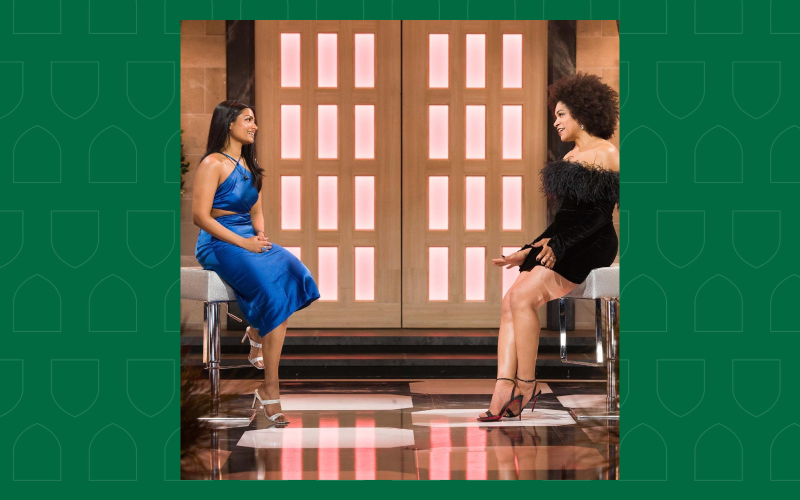 Edwards alumna uses community-building skills to find success on Big Brother Canada
An Edwards alumna has found herself in the spotlight on season 11 of Big Brother Canada. After ending the season with a fourth-place finish, Anika Mysha shares how she stayed true to herself and her roots during her 64 days in the game.
Brooke Kleiboer

Big Brother is a competitive reality show where 15 contestants move into an isolated house together for months, and compete to avoid being evicted by their fellow housemates. For 64 days prior to her elimination, Mysha lived in the Big Brother house with no cell phone access and 24/7 filming and production schedules. 
An Edwards School of Business alumni, Mysha said some of the skills she learned in class came in handy in the Big Brother house. Mysha graduated in 2018 with her Bachelor of Commerce with a major in human resources. 
"I utilized my teamwork skills that I learned in Edwards in the Big Brother house for sure," said Mysha. "I loved my time being a student at USask. The professors and faculty at USask are very supportive and willing to help students learn and grow." 
Prior to her foray into competition reality TV, Mysha had an established history of being involved in community-building back home in Saskatoon. Mysha co-founded and hosted a local talk radio show, The Voice of Saskatoon, that was previously broadcast through Saskatoon Community Radio, CFCR. The aim of the show is to bring a voice to marginalized communities in Saskatoon. The show has since migrated to a social media presence where the hosts meet live to discuss topics of importance to the local community. 
"We go live every couple of months to talk about various topics like mental health, the impacts of things like COVID-19 in our community, and other topics," said Mysha. 
As the child of refugees from Bangladesh and passionate about bringing a voice to immigrant communities in Saskatoon, Mysha wore sari during filming to represent her heritage. 
"That's a first on the Canadian series," she told RBC Stories in an interview. "Being able to represent my heritage and culture on such a big platform, that was huge." 
Mysha said her experience building friendships, strong alliances and a sense of community were crucial to her success on the show. 
"There's this whole idea in the Big Brother world that it's a game of lies and deception, but you can be true to yourself and still go far," Mysha told RBC. "It's not always easy. But when you look back at your day, what matters most is being proud of how you behaved and treated others." 
Mysha told RBC that although filming the show was a great experience, she is happy to be home and is proud of the way she played the game. 
"When I returned to Saskatoon, my friends and family said that the person they saw on TV was the same person they know in real life," she said. "That meant a lot to me." 
Article originally posted by USask News. Read the original article here.
Read more about Mysha's experience on Big Brother Canada in her interview with RBC Stories here. 
---