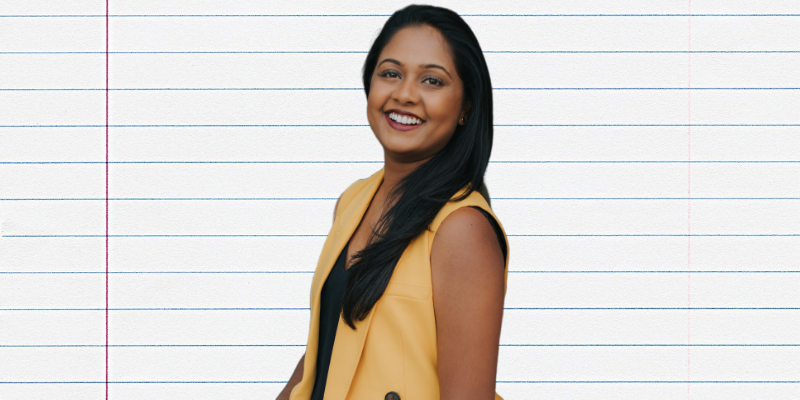 The Power of a Diverse Team and Learning from Our Failures
On this episode of The After Business School Special, host Carlee Snow is joined by Shakya Abeywickrama to discuss how her immigration journey shaped her professional path, the lessons she has learned over her time climbing the corporate ranks at Vendasta, and the power of diversity in team building and business success.

Shakya has her Bachelors of Commerce in Marketing from Edwards School of Business and is the VP and Divisional GM of white-label Marketing Services at Vendasta here in Saskatoon, SK.  Which is one of North America's largest digital agencies. 

Born and raised Sri Lankan, Shakya has been in Saskatoon for over a decade and has made both the city and Vendasta home. She started working at Vendasta right after completing her business degree and has climbed the ranks to her current leadership position.

She leads a cross-functional teams with over 200 employees in website development, social media marketing, digital advertising, digital reputation management, and product marketing, helping thousands of local businesses with their digital presence. Among many other things.

Shakya also serves on numerous boards around Saskatoon focusing on welcoming new immigrants and building local tech, aligning closely with her passions, which also include female empowerment, gender equality, and diversity in the workplace and community.
Show Notes
Connect with Shakya and learn more about her work:
LinkedIn:
https://www.linkedin.com/in/shakyaabeywickrama/
Vendasta:
https://www.vendasta.com/
Global Gathering Place:
https://globalgatheringplace.com/
Co.Labs:
https://www.co-labs.ca/
Resources Mentioned:
Good to Great by Jim Collins:
https://www.jimcollins.com/books.html
Connect with The After Business School Special
Instagram:
@afterbusinesspodcast
Join the community
and
stay in the know
!
---