Program Overview
The Effective Executive Leadership Program is designed for the professional and personal growth of senior managers and prospective executives from a variety of working environments across North America.
This retreat-style program will contribute to your development as a leader and allow you to better understand your own potential as well as the potential of others around you.
Through a series of inter-connected sessions, you will discover the significance of this program and the factors that will contribute to your overall success.
The Effective Executive Leadership Program consists of six core areas – personal growth, working with others, performance measurement, strategic management, organizational culture and ethical decision making. These areas are relevant in today's business environment and are integrated throughout the week.
 
Personal Growth

You will develop an understanding of the framework for personal growth through a variety of contemporary tools and concepts. Instruments included are the Step II Myers Briggs Type Indicator, Kirton Adaption-Innovation Theory, Franklin Covey 360 Feedback, Thomas-Kilman Conflict Mode Instrument, How Credible Am I Survey and Fitness Assessments. Personal health and work-life balance component will enable participants to take control of their lifestyle by returning focus to a healthy, balanced life. 

Working with Others

The program will teach you how to manage your expectations in dealing with people in different situations. This will be done by defining the roles that enable us to lead effectively and achieve meaningful results.

Performance Measurement

Edwards' Effective Executive provides a set of tools and conceptual frameworks to help you improve both your people and organizational performance measurements and how these measurements motivate behaviour within the organization.

Strategic Management

You will develop a thorough understanding of the strategic management process, and a set of tools to help you to implement your strategic plan and value proposition.

Organizational Culture 

Through the use of tools and concepts, the program will help you recognize the importance of organizational values and mission statements.

Ethical Decision Making

You will gain an awareness and appreciation for the risk of unethical and fraudulent behaviour of individuals in the corporate setting.
Who Should Attend

The Effective Executive Leadership program is ideal for managers and executives with at least five years of experience in a management role from small companies to large corporations, government, and not-for-profit organizations who wish to strengthen their leadership competence and enhance their personal performance.

The program attracts junior, middle, senior and executive-level individuals from various functions in numerous organizations and industries. It is suited for highly capable and motivated individuals who are responsible for managing resources and getting results.

How Will This Program Benefit Me

Edwards Effective Executive is an experience that will provide significant benefits to both you and your organization. The program will empower you to:

Become a more effective leader, strategic thinker, and agent of positive change.

Be able to manage your organization through newly acquired ideas, tools and templates.

Have ample opportunity to network with seasoned professionals from across North America from a variety of organizations and industries. Whether it's in-class discussions, breaks, dining table groups, or optional extracurricular evening activities, there is always time to share ideas with fellow participants.

Discuss personal goal setting and problem solving techniques with session leaders who are subject matter experts in one-on-one consulting appointments.

Retreat and renew in a destination that is the perfect escape from the day-to-day stress and distractions

Take control of your lifestyle by returning your focus to healthy living through a professional fitness assessment, daily fitness activities and optional one-on-one coaching with a Certified Personal Trainer.

Obtain a certificate of achievement upon completion of the program and have a built-in alumni network of past participants who have gone through the program over the last three decades. 

What Is Included

Accommodations, all meals, and snacks

All learning materials provided digitally through Canvas and an iPad with software for digital note-taking
Assessment tools
One-on-one consultations with program facilitators
Certificate of Completion
Credential to add to your CV and LinkedIn Profile 
Post Program support

45.5 Continued Professional Development (CPD) Hours

| | |
| --- | --- |
| | This program is approved by CPHR for 45.5 Continuing Professional Development (CPD) Hours. |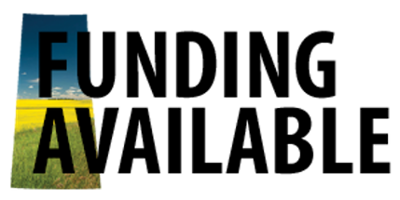 February Session
Date: February 7, 2022 - February 13, 2022
Fees: $8,700 plus GST
Registration Deadline: January 7, 2022
Location: Waskesiu | Elk Ridge
May Session
Fees: $8,700 plus GST
Registration Deadline: To Be Announced
Location: Waskesiu | Elk Ridge
Join Interested List
 "The program is engaging, enlightening and enriching. I was challenged in all aspects of my leadership approach and even though at times my sense of adequacy was challenged, the inspiration to move forward and grow was so embedded in the program that I know I will be a better leader and support for those I work with. Thank you!"
_____
Tim Barnstable
Nutrien
"The combination of the material presented by this group of experts, the beautiful setting, the focus on mental clarity and physical health, and the opportunity to network with peers in a confidential environment makes this a very special, unique course. I feel like I have a goldmine at my disposal."
_____
Ryan Beaujot
SeedMaster Manufacturing Inc.
"This course was challenging both mentally and physically. It forces you to look at yourself in the mirror and reinvent the leader you are. I would highly recommend this to anyone who wants to be a better leader." 
_____
Mike Will
Federated Co-operatives Limited
Cancellation
University of Saskatchewan's liability is limited to reimbursement of paid tuition fees.

Cancellations received at least fifteen (15) business days in advance of the program commencement date will receive a full refund. Cancellations received less than fifteen (15) business days prior to the program commencement date will be subject to a $2000 administration fee. Cancellations received less than five (5) business days prior to the program commencement date will be subject to full program tuition cost.

Non-attendance will incur full program tuition cost.

Fees subject to change without notice.
Program Transfers
One program transfer will be permitted without penalty if the cancellation request is received more than fiftnee (15) business days prior to the program start date. Program transfers within fifteen (15) business days of the program start date will be subject to a $300 administration fee.

Alternate program transfers may be approved dependent on program availability. Transfer requests must be scheduled within six (6) months of the initial purchase.

Applicants will be responsible for any price difference in program fees at the time of the request. Each subsequent transfer request will be subject to $300 administration fee.
Other programs you may be interested in