Program Overview
The Effective Executive Leadership Program is designed for the professional and personal growth of senior managers and prospective executives from a variety of working environments across North America.
The Effective Executive program is Saskatchewan's most unique and impactful leadership development program, focused on developing and enhancing the leadership capabilities required of senior leaders.

This retreat-based, immersive program is located in beautiful Elk Ridge Saskatchewan and provides a blend of self-development, team development, and practical application. Content is focused on preparing leaders to elevate successfully to senior-leadership roles while optimizing the critical leadership skills, traits and abilities required to lead effectively at all levels.
Accommodations at Elk Ridge Resort are not included. A block of rooms are reserved at Elk Ridge Resort for participants to reserve themselves. 
The program is organized within an innovative 3'C's framework:
Character

Self development, focusing on the identification of leadership values, leadership style, and the achievement of an aspirational leadership legacy

Competence

Leadership development, focusing on the critical competencies required of senior leaders. Competencies include; Strategic Mindset, Cultivating Innovation, Inclusive Leadership, and leading High-Performance Teams.

Community

Social development, with participants working in teams on a real-life action learning project, focused on having a community impact.
Retreat & Renew

In an immersive escape to Saskatchewan's premier resort

Elevate Leaders

With Saskatchewan's leading provider of training & development

Experiential Learning

That inspires Saskatchewan's leaders within our community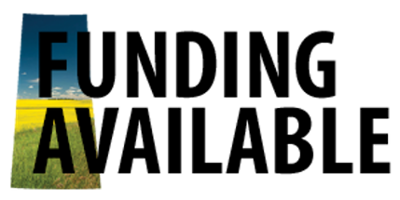 February Session
Date: February 6, 2022 - February 11, 2022
Fees: $8,700 plus GST
Registration Deadline: January 24, 2022
Location: Elk Ridge Resort, Waskesiu
The Effective Executive Leadership Program is designed for the professional and personal growth of senior managers and prospective executives from a variety of working environments across North America. This program takes place in Elk Ridge, Waskesiu. Participants are required to book accommodations with Elk Ridge Resort.
 "The program is engaging, enlightening and enriching. I was challenged in all aspects of my leadership approach and even though at times my sense of adequacy was challenged, the inspiration to move forward and grow was so embedded in the program that I know I will be a better leader and support for those I work with. Thank you!"
_____
Tim Barnstable
Nutrien
"The combination of the material presented by this group of experts, the beautiful setting, the focus on mental clarity and physical health, and the opportunity to network with peers in a confidential environment makes this a very special, unique course. I feel like I have a goldmine at my disposal."
_____
Ryan Beaujot
SeedMaster Manufacturing Inc.
"This course was challenging both mentally and physically. It forces you to look at yourself in the mirror and reinvent the leader you are. I would highly recommend this to anyone who wants to be a better leader." 
_____
Mike Will
Federated Co-operatives Limited
Program Faculty
Our program instructors are top academics from the University of Saskatchewan and industry experts in the areas of Leadership and Management. We also have one of the University of Saskatchewan's respected exercise psychologists to bring a balance of personal development and growth along with professional.
Instructor Profiles

Brett Elmgren, MA, CPHR

Brett Elmgren is the President and Founder of Axom Leadership Inc. His work focuses on supporting leaders to find personal empowerment to drive transformational change. Brett Elmgren is a Chartered Professional in Human Resources with over 13 years of professional HR experience working for Saskatchewan's largest organizations. Most recently Brett Elmgren held the position of Director of Talent Development for Nutrien, and was responsible for leading the global leadership development strategy for over 25,000 employees. Brett played a senior leadership role in bringing together the merger between PotashCorp and Agrium resulting in the creation of Nutrien, by leading the organization design and talent selection process.  Brett holds a Masters Degree in Leadership from Royal Roads University and an undergraduate degree from the University of Saskatchewan.

Brent Pederson, MEd, CPHR

Brent Pederson is a trusted talent advisor with 15 years of experience in 2 global consulting firms, has worked in 8 countries, is consistently a top-rated consultant, workshop facilitator, conference presenter, and regularly publishes articles. He previously spent 15 years in the energy sector with 10 of those years in a direct leadership role. Brent primarily consults in the sectors of mining, oil & gas, financial services, and the public sector, specializing in the areas of leadership assessment & development, coaching, performance management, succession planning, organization design, leading change, and innovation.

Brent holds a Master's of Education degree (University of Regina) and Certificates in Power Engineering (SAIT), Organization Design (USC), Adult Education (St. Francis Xavier), and HR Management (Queens).

His certifications/designations include: Executive Coaching, Change Management, the MBTI™, the Six Thinking Hats™, and CPHR.

Noreen Mahoney, BComm, CPA, CA, MBA, ICD.D

Noreen is the Associate Dean Academic and Director of Executive Education at the Edwards School of Business.  She is a facilitator and educator with over 20 years of experience leading people and developing greatness in others. Noreen has a background steeped in business management both in education and experience.  

Having successfully led various teams, she is able to back the latest trends in Leadership and Management Development with firsthand "real life" experiences.  She is recognized for having a unique ability to thrive in a collegial, complex and unstructured environment and focus on positive outcomes for all stakeholders with a passion for problem-solving, mentoring, and inspiring trust. 

She facilitates various programs through her diverse background including leadership and management, personal financial management, governance, strategy and risk management, financial reporting, and assurance. 

Brooke Dobni, Ph.D., MBA, BComm | Strategy and Innovation 


C. Brooke Dobni is a Professor of Strategy at the Edwards School of Business as well as a University of Saskatchewan Wilson Scholar in Entrepreneurship. He has held over 250 consulting engagements, providing consulting services to many Canadian organizations. As a consultant to senior management in the areas of strategic positioning and strategy implementation, Brooke has published over 30 articles that focus on strategy and innovation.

Jolene Watson, Certified MBTI® Practitioner

Jolene Watson is the President of Clarity Coaching & Development, Certified Virtual Presenter, Executive Business Coach, Personality Expert and Professional Speaker across Canada. She is so honored to facilitate for Edwards Executive Education and is also a facilitator at the Praxis School of Entrepreneurship, Saskatchewan Polytechnic, and Leadership Saskatoon. 

She became certified as a Myers-Briggs® Practitioner through Psychometrics Canada Ltd. where she graduated with a 99% average (she really loves psychology). She speaks on a variety of topics and has notable expertise in the areas of networking etiquette, presentation skills, and stress management.  

Jolene was so honored to be a finalist for 2021 Women Entrepreneur Achievement Awards (WESK) in the category of 'Resilience'. She was also recognized as a finalist in the 2020 Chamber of Commerce SABEX awards in the 'Entrepreneur of the Year' category, the 2018 & 2019 Better Business Bureau Torch Award for Ethics and the 2019 NSBA Business Builder Awards. She is so proud to be from Saskatchewan and is looking forward to continuing to expand her business this upcoming year and truly loves being an entrepreneur! 

Gray Ferguson, BSc. Kin, MBA | Fitness, Lifestyle and Nutrition

Gray Ferguson is a Supervisor at the Fit Centre at the College of Kinesiology, University of Saskatchewan. He holds a Bachelor degree in Kinesiology, certification as Exercise Physiologist and his MBA through the Edwards School of Business.  He is an exercise physiologist consultant for the Sport Medicine and Science Council of Saskatchewan and works as a personal trainer for amateur and professional athletes.
Message from the Program Director

MESSAGE FROM THE PROGRAM DIRECTOR
"This program provides a unique and immersive learning experience for leaders seeking to develop and enhance the capabilities required to lead at a senior organizational level. The program has been thoughtfully designed to incorporate a blend of introspective self-development, social team-development, and real-life practical application. All within the serene setting of Elk Ridge, Saskatchewan. If you're a leader seeking innovative leadership development in preparation for a senior role, this program is the perfect experience for you. We hope to see you in Elk Ridge!" 

Brett Elmgren, Program Director
Cancellation
University of Saskatchewan's liability is limited to reimbursement of paid tuition fees.

Cancellations received at least fifteen (15) business days in advance of the program commencement date will receive a full refund. Cancellations received less than fifteen (15) business days prior to the program commencement date will be subject to a $2000 administration fee. Cancellations received less than five (5) business days prior to the program commencement date will be subject to full program tuition cost.

Non-attendance will incur full program tuition cost.

Fees subject to change without notice.
Program Transfers
One program transfer will be permitted without penalty if the cancellation request is received more than fiftnee (15) business days prior to the program start date. Program transfers within fifteen (15) business days of the program start date will be subject to a $300 administration fee.

Alternate program transfers may be approved dependent on program availability. Transfer requests must be scheduled within six (6) months of the initial purchase.

Applicants will be responsible for any price difference in program fees at the time of the request. Each subsequent transfer request will be subject to $300 administration fee.
Other programs you may be interested in