Introduction & Background
"This program was one of the best I have attended. Gives you the perfect amount of knowledge for what I need it for and absolutely the best facilitator. Thank you!"
- Karla Kewell, Saskatchewan Indian Gaming Authority
A complete introduction for managers, director and administrators. Over 3000 business leaders with increased financial responsibilities have attended.
Transforming non-financial managers by providing clear examples of the content, concepts and terminology of financial systems. Featuring Schulich Executive Education Centre's highest-rated instructor to help make your financial learning practical and enjoyable.
The financial concepts are easy to understand and apply immediately to your workplace. An ideal course for leaders who must frequently apply financial tools to analyze their own problems and projects.
Key Learning Objectives

"Great course to learn the present value of future cash flow! Great!"

– Richard Clunie, Kelsey Pipelines




What to look for in a corporate report and who to analyze that information to put it to your advantage
How to talk to financial people in your language - and their language
How to evaluate both short and long term operating decisions using financial data
How control systems should work and how they actually do work
How to make capital budgeting and investment decisions
How to clarify who is responsible for what parts of an organization's financial strategy
When to be skeptical of product/service costing methods so you can better evaluate results
How to support your business decisions with financial back-up
How to prepare operating budgets, cost budgets and capital budgets

Who Should Attend?

"Excellent and extremely informative, this would be excellent for our volunteer board members to take for our non-profit corporations." - 

Cindy Reaume, Newsask Community Futures Development Corporations




This course will be of particular benefit to those business managers who frequently use financial and accounting information in their decision-making processes, and who wish to gain a better fundamental understanding of financial systems.

No previous accounting or financial background is required to benefit from this course, however, a basic knowledge would be useful.

Regularly attended by:

Business owners and general managers
Corporate and administrative managers
Sales and marketing managers
Public sector officers
Association and non-profit managers
Plan and operations managers
Purchasing managers
Divisional and business unit managers
September 18, 2019 to September 20, 2019
Saskatoon
Program Fees
$1995 plus GST
Includes course tuition, all teaching materials, meals and refreshments.
Registration Deadline
September 13, 2019
For more information, contact
Megan Orr
Program Coordinator
Instructor Profile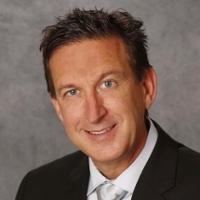 Beppino Pasquali, CPA, CA
Beppino is a chartered accountant and top-rated instructor with The Institute of Canadian Bankers and Schulich School of Business. He instructs and facilitates at management seminars in the areas of corporate finance and accounting, taxation and estate planning.
Beppino's instructional style makes difficult concepts easy to understand, adding greatly to your overall learning experience.
Gold Seal Certification
This course is accredited by the Canadian Construction Association offering 3 Gold Seal credits towards
Gold Seal Certification
.
Professional Development Units
PLUS, receive 21 Professional Development Units (PDUs) towards your PMI Continuing Certification Requirements from the
Project Management Institute
, Inc. upon completion.
Partnership Programming
Edwards School of Business is proud to partner with one of the leading business school's in Canada,
Schulich School of Business
to provide this 3-Day Course.
Cancellation
University of Saskatchewan's liability is limited to reimbursement of paid tuition fees.
Cancellations received at least ten (10) business days in advance of the course commencement date will receive a full refund. Cancellations received less than ten (10) business days prior to the course commencement date will be subject to a $500 administration fee. Cancellations received less than three (3) business days prior to the course commencement date will be subject to full course tuition cost.
Non-attendance will incur full course tuition cost.
Fees subject to change without notice.
Program Transfers
One course transfer will be permitted without penalty if the cancellation request is received within fifteen (15) business days prior to the course start date. Alternate program transfers may be approved dependent on course availability. Transfer requests must be scheduled within six (6) months of the initial purchase. Applicants will be responsible for any price difference in program fees at the time of the request. Each subsequent transfer request will be subject to $300 administration fee. 
Other programs you may be interested in