Introduction and Background
"I found Bud Lush to be well informed and entertaining. A good balance for a short course." - Mike Franklin, PotashCorp
A Practical Course to Help You Better Perform as a Business Analyst (BA) or Work More Effectively with Analysts.
If you serve in a Business Analyst or Project Management capacity, or must direct systems or business development teams, our Business Analyst course is an ideal learning forum.

The Business Analysts are the LINK between the stakeholder and the project. They have the task of identifying customer needs and translating these into business requirements. These business, stakeholder, and solution requirements are in turn used to develop new customer-focused products, services and systems.

This course will create a new level of knowledge for Business Analysts on your roles and responsibilities as well as understanding all of the steps in the Business Requirements Process – from customer identification to customer satisfaction. Superior teamwork and project communication techniques will also be taught, ensuring a well-rounded learning experience.
Key Learning Objectives

"An enjoyable well run course at a great facility." - Scott Keeler, Western Canada Lottery Corporation

This highly participative session includes:

Role and responsibilities of a Business Analyst

The Business Requirements Process 

Gathering and documenting customer requirements

Analyzing process management issues

Fundamentals of Project Management

Applying critical thinking skills

Implementing a customer feedback system

Applying Creative Thinking techniques to requirements/specifications that could be passed on to technical teams




This practical course is designed for immediate application in your workplace through applying the theory in practical real-life examples.

Who Should Attend?

This course is recommended to Analysts and anyone who interfaces with the Business Analyst function and requires better understanding of a professional analyst's duties. This practical course will benefit:

Business Analysts

Systems Analysts

Business Team Leaders

Policy or Functional Analysts

Project Managers

IT Specialists

Customers, Users and Clients working with Analysts

 
Saskatoon
Program Fees
$2195 plus GST
Includes course tuition, all teaching materials, meals and refreshments.
Registration Deadline
To Be Announced
For more information, contact
Megan Orr
Program Coordinator
Instructor Profile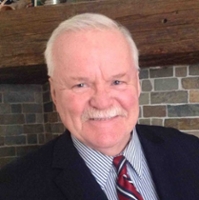 W.G.M. (Bud) Lush, M.Sc, Ph.D, FRCPM, LP
Dr. Bud Lush, is Co-founder, Chairman and Chief Technical Officer providing Strategic and Technical leadership to Atocrates, Canada's Project and Organizational Performance Specialists™. He is a multiple award winning international consultant/instructor.  He has over 35 years direct working and teaching experience in integrated systems program management, corporate-enterprise wide project management, new product development initiatives, battle management/command, control, communications, computers, intelligence, surveillance and reconnaissance (BM/C4ISR) management systems.
Bud has designed project management processes and control systems in many sectors including automotive, petroleum, aerospace and defense involving technologies such as robotics and automated guided vehicles (AGV's). He frequently advises and consults in the areas of systems thinking, systems design, strategic analysis and planning, operations reviews, and organizational development. He holds an M.Sc in systems engineering and a Ph.D in systems management. Bud is the creator of Canada's first Masters Certificate in Systems Engineering and a founding faculty member, primary technical content producer of the Centre's of Excellence in Project Management and Business Analysis at York University.
Professional Development Units

Receive 21 Professional Development Units (PDUs) towards your PMI Continuing Certification Requirements from the

Project Management Institute

, Inc. upon completion.

Partnership Programming

Edwards School of Business is proud to partner with one of the leading business school's in Canada, 

Schulich School of Business

, an organization that provides lifelong learning for the development of professionals and executives where they have the ability to develop and fine-tune their personal business skills to adapt and grow.
Cancellation
University of Saskatchewan's liability is limited to reimbursement of paid tuition fees.
Cancellations received at least ten (10) business days in advance of the course commencement date will receive a full refund. Cancellations received less than ten (10) business days prior to the course commencement date will be subject to a $500 administration fee. Cancellations received less than three (3) business days prior to the course commencement date will be subject to full course tuition cost.
Non-attendance will incur full course tuition cost.
Fees subject to change without notice.
Program Transfers
One course transfer will be permitted without penalty if the cancellation request is received within fifteen (15) business days prior to the course start date. Alternate program transfers may be approved dependent on course availability. Transfer requests must be scheduled within six (6) months of the initial purchase. Applicants will be responsible for any price difference in program fees at the time of the request. Each subsequent transfer request will be subject to $300 administration fee. 
Other programs you may be interested in