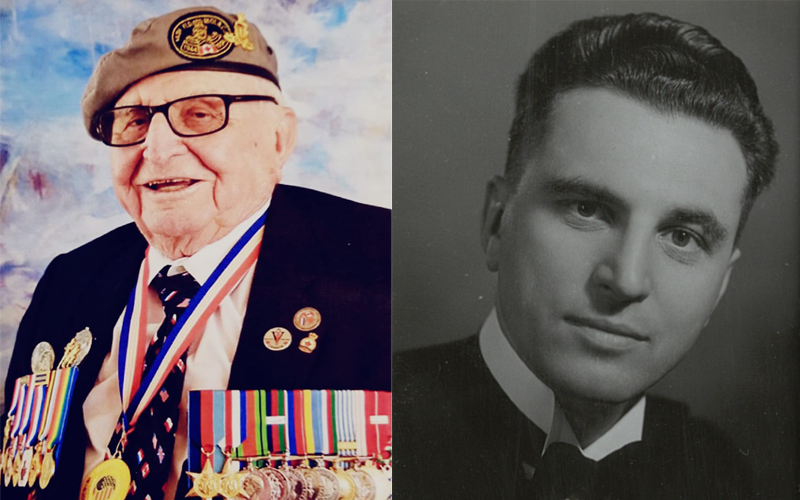 War veteran and USask alumnus creates new scholarship for first-year B.Comm. students
Breanna Pochipinski

Throughout the history of the Edwards School of Business (Edwards), there has always been a mission to "develop business professionals to build nations." Even though the name has changed, all Edwards graduates are considered to be "Nation Builders."
This is especially apparent with 98-year-old World War II and Korean War veteran and University of Saskatchewan (USask) alumnus Alex N. Kowbel, Major (ret), CD; Chev.de la Legion d'Hon.; B.A. 1948, B.Comm. 1949.
Major Kowbel grew up in Melville, Saskatchewan before enlisting in the Canadian Army in 1939 at age 17. He went overseas in 1942 and served in England and Europe, primarily with the 2nd Canadian Army Group Royal Artillery where he became the administrative staff sergeant. He landed in Normandy a few days after D Day in June 1944, and moved across Europe for the duration of the war before participating in the liberation of Holland in 1945. In 2015, in commemoration of the 70th anniversary of the end of World War II, Major Kowbel was awarded the Legion of Honour (Chevalier) by the French Government in recognition of his war service in France.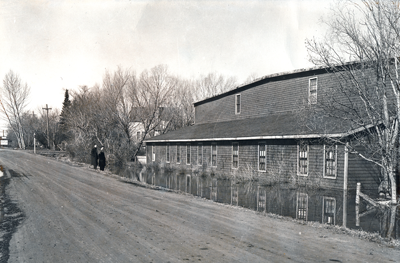 Major Kowbel returned to Saskatchewan after the war to finish his high school education, obtaining his Grade 11 and Grade 12 diploma. He then attended USask to attain both Bachelor of Arts and a Bachelor of Commerce degrees. Campus looked different at that time, as there wasn't a standalone building, so business classes were held in the hangar building at the airport. In Major Kowbel's second year of university, he attended the Canadian Officers Training Corps (COTC).
As Major Kowbel was a part of the COTC, he spent the majority of his time in university studying and training. With the free time that he had, he took part in social events and was on a mixed curling team as part of the USask Curling Club. One of the more interesting social outings that he took part in were the gatherings at various college deans' houses to discuss varying topics.
Looking back, one of the takeaways that aided him during his university years was student mentors. There were many other ex-military men at the university when he was in classes, and they helped him understand how to be successful in this new setting.
"What I learned at the University of Saskatchewan, mainly from the people there, you can't pay for in money," said Major Kowbel. "I'm very appreciative of the education I received at the university. It is something that is a way of life that does a world of good."
Before finishing his Bachelor of Arts degree in 1948, Major Kowbel married his wife Frances Matthews. He completed his Bachelor of Commerce degree in 1949 and then moved to Ontario after accepting a job as an army lieutenant. He served time in Korea and Japan in the Korean War as a personnel staff captain. After his wife passed away from a brain tumor in 1960 at the young age of 36, Major Kowbel restricted his military assignments to domestic postings to focus on being a father to his four children. He continued his military career until his retirement from the Canadian Armed Forces in 1971.
In 1971, Major Kowbel joined the Canadian Federal Civil Service in the newly created Department of Environment. He utilized his military experience and his USask education to set up terms of reference and job descriptions in the establishment of the department.
From his life in the army and as a federal government public servant, Major Kowbel always remembered the kindness of the staff, faculty, and students who he knew from his time at USask. At the age of 98, he has decided to give back to the university that he once attended.
"The university taught me how to understand the economy, how I could work in it, and help Canada," said Major Kowbel. "They played a large role in helping me grow up and showed a great deal of sympathy to me as a mature student."
The Alex N. Kowbel Scholarship in Business was created for first-year business students who may be following in Major Kowbel's footsteps with a career in the Armed Forces. The experiences that he gained both in the army and in business shaped a rewarding career, and supporting those interested in following a similar path means a lot to Major Kowbel and his family.
For more information on awards, visit give.usask.ca/students or call 306-966-7471.
---