Notes from a Nation Builder with Michael Nederhoff
Michael Nederhoff

Michael Nederhoff is the CEO of Shelter Cannabis and an Edwards alumnus. He is also a minor hockey coach and currently on three boards/advisory support.

Thrive asked Michael Nederhoff (B.Comm. 1994) to author an opinion piece for our readers on ethically growing controversial companies.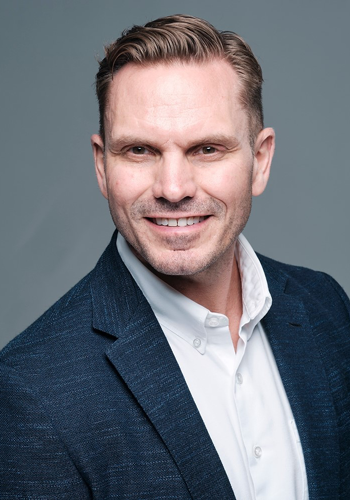 As a minor hockey coach in Saskatoon, I am acutely aware of the impact that I have on youth. Which is why in business, I consider decisions through the lens of the regulator: How would they view this? Could it be seen as trying to circumvent the rules? Would regulators be supportive?
After starting my professional career at Loblaws, I went on to work at Hershey, Cadbury Schweppes, Frito Lay, Red Bull, CytoSport (Muscle MLK), JUUL Labs, and Shelter Cannabis. Along the way, I also started a consulting company and am on boards/advisory support for three companies selling contentious products: Psyched Wellness (psychedelic mushrooms), PharmAla Biotech (MDMA), and PODA (heat not burn tobacco products).
The companies I've had the opportunity to work with have disrupted categories, changed store layouts, and shifted how we consume products.
The Decision
Choosing to work for these category disrupters was never a snap decision: a lot of thought, discussion, and evaluation goes into the decision-making process. Is it legal? Can I add value? Does the company need my skill set? What skills can I build there? Does it fit with my moral compass? And finally, will I enjoy it? 
At the time, I had never heard of either Red Bull or JUUL Labs. But these jobs turned out to be two of the most impactful of my career to date. Red Bull, an Austrian company, redefined carbonated beverages. We leveraged the strong global brand to quickly launch and scale up Red Bull in Canada. We boldly pitched retailers and asked convenience stores for more shelf space than Coca-Cola Classic.
When JUUL approached me, I was intrigued by the idea of a new company disrupting the market for combustible cigarettes. Everyone thought it was a huge leap to go from nutrition supplements to electronic cigarettes. However, e-cigarettes were positioned as the harm reduction opportunity of our generation. With smoking killing hundreds of thousands of people every year, e-cigarettes were viewed as something that could change this.
My father had been a long-time smoker and I'm the father of two teenage boys and a toddler daughter. Opponents of e-cigarettes have long argued they would attract non-users – like my sons – to create a new generation of nicotine users. I truly viewed my work with JUUL Labs as a unique opportunity to help shape harm reduction.
While the e-cigarette story is still unfolding, it has been impacted by mainstream media coverage, the identification of a medical condition called e-cigarette or vaping use-associated lung injury (EVALI), an uptick in youth usage, and COVID. Rather than working together to find a balance between harm reduction and reducing onboarding of non-users, the two sides – industry and advocacy groups/regulators – are locked in an argument over who can do more to protect young people.
Scaling companies responsibly, ethically
Sometimes you need to change strategy mid-course. At JUUL Labs, it felt like we were building the plane as we were flying it. A good example of this was when we decided to stop selling flavored products in Canada. This wasn't driven by the regulator. And while it meant that we took a huge hit to revenue and profits, it was absolutely the right thing to do. When we saw numbers of youth users starting to rise, we knew we had to be a leader. No other companies followed suit. I know many people would not work in this industry, but I view it similarly to coaching hockey: I'd much rather be on the bench than up in the stands. In working to scale companies, I have always been mindful not to add too much expense before you have profitable revenue in place. Whether it was a company with $10 million in sales or hundreds of millions in sales, unless you control your expenses and have profitable revenue you won't be in business long. This has been the case in the cannabis industry. Unless you're containing your costs, you're building debt and your cash burn can get out of control in a hurry.
What's next?
We are in the final stages of selling Shelter Cannabis. I will probably take some time off with my family and evaluate what I should do next. I am excited by the work being done in psychedelics; this represents a huge opportunity for treating many disorders I am interested in and passionate about. Many people have personal experience with mental illness, depression, PTSD, or Alzheimer's, or have family or friends who have been affected. I feel like this emerging industry can make big waves here.
Then again, I may just decide to become a full-time minor hockey coach!
---